Castlemaine Accommodation Search
For Cheap, Luxury or Discount Hotels around Castlemaine
Welcome to our guide to the best accommodation options in and around the beautiful city of Castlemaine in Victoria, Australia. This charming city is located approximately 120km north-west of Melbourne and boasts a rich gold rush history, stunning architecture, quaint shops, galleries, and excellent food and wine.
1. The Empyre Boutique Hotel
The Empyre Boutique Hotel is an elegant, historic hotel located in the heart of Castlemaine. This luxurious hotel features beautifully appointed rooms decorated with fine furnishings and luxurious linens and offers guests a comfortable and memorable stay. The hotel also features an excellent restaurant, bar and lounge area that offers guests the perfect setting for a relaxing evening.
2. The Newnorthern Boutique Hotel
Another historic hotel in Castlemaine is the Newnorthern Boutique Hotel. This grand hotel was built in 1860 and has been lovingly restored to its former glory. Each of the hotel's rooms has been tastefully decorated with antique furnishings and traditional decor that will take you back in time. The hotel's restaurant offers excellent meals made from fresh local produce, and there is also a bar and outdoor terrace area.
3. Albion Motel
The Albion Motel is a comfortable, budget-friendly option for those looking for a convenient place to stay in Castlemaine. The motel's rooms are spacious and clean and come with all the essential amenities, including free Wi-Fi, air-conditioning, and a flat-screen TV. The friendly staff at the Albion Motel is always on hand to help with any queries and can offer recommendations on things to see and do in the area.
4. Maldon's Eaglehawk Motel
If you're looking to stay in the nearby town of Maldon, then the Eaglehawk Motel is an excellent option. This modern motel offers comfortable, well-appointed rooms that are perfect for a short stay. The motel is located in a peaceful, rural setting and is close to Maldon's many attractions, including the popular Maldon Vintage Machinery Museum.
5. Campbells Creek Cottages
For those looking for a more unique and secluded accommodation option, the Campbells Creek Cottages are an excellent choice. These charming, self-contained cottages are located in a peaceful bush setting and offer guests a rustic, yet comfortable, stay. Each cottage features its own wood fire, spa bath and private outdoor area, perfect for relaxing and soaking up the stunning natural surroundings.
We hope this guide has helped you find the perfect accommodation option for your next visit to the beautiful city of Castlemaine and its surrounds.
This is the worlds leading discount accommodation cross search engine

save up to 80%


This is the same set of services most travel agents use, Free to bookmark and share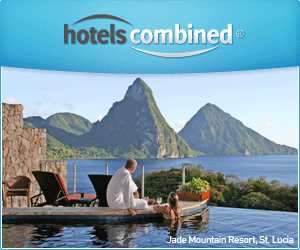 This is the site for Castlemaine Victoria . Are you searching in the right Australian Region?
MOVE PORTAL